What is Online Open Graph Meta Generator?
Open Graph Meta Generator is a free online tool for generating Open Graph metadata for websites. Open Graph Protocol (OPG) is a set of HTML meta tags for determining how a webpage will be previewed when sharing on external sites. Facebook and many other social media sites use these tags for shaping their previews for links.
There are many different properties in Open Graph protocol. Some tags are required while some are optional. You should set title, type, URL and image for OG Meta since these 4 parameters are required. You can get detailed info from Open Graph Protocol official site ogp.me
When you share a page from your website on Facebook or other social media sites, they show a preview for your link. It is a preview for this link. It is a basic card with a link showing information about the link. You can preview and debug your Open Graph metadata by using Facebook Sharing Debugger. Here is a link preview showing how tags is used in shaping the preview.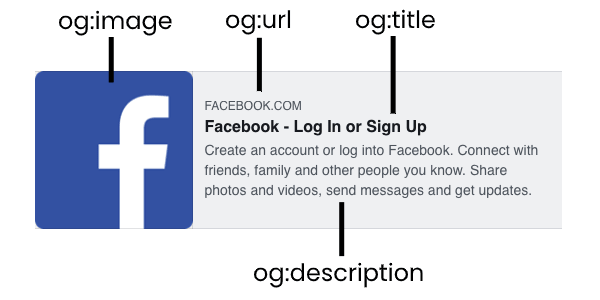 Link Preview of Open Graph Metadata
How to use Online Open Graph Meta Generator?
You can generate Open Graph metadata for your web page by following these steps.
There are 2 input areas. One is required metadata and other is optional. Required metadata fields (title, type, URL and image) must be filled for a valid Open Graph tag list. You may also add optional metadata if your page is compatible with this tag.
Click the button "Generate" after entering the information about your webpage.
Open Graph meta tags will be shown on output field. Simply copy this code and paste in between the "head" tags in your webpage.